Webinar: How to Start a Home and Commercial Property Inspection Business
Date: Wednesday, Aug. 12, 2015
Time: 12 p.m. CDT/1 p.m. EDT
Home and commercial building inspection is an exciting and challenging career field with a bright future. In fact, eight out of 10 home buyers order a home inspection. Also consider the following outlook for the housing and commercial property industries:
The real estate industry is expected to remain on a sustainable course of solid growth for 2015 through 2017. (Urban Land Institute, April 2015)
According to the National Association of Home Builders (NAHB), home builders' confidence in the housing market jumped five points in June 2015, as their sales outlook improved to its highest level since 2005.
In the largest 100 housing markets in the United States, it's still cheaper to own than rent, by 38% nationally. (Trulia, June 2015)
"The pending home sales report added to robust building permits, housing starts, new-home sales and home resales data in painting a bullish picture of the housing market." (The New York Times, June 2015)
Existing home sales increased 5.1 percent in June 2015 to an annual rate of 5.35 million units — the highest level since November 2009. This year's home sales are on track for the strongest gain since 2007. (National Association of Realtors)
The commercial real estate market should continue its upswing. Vacancy rates for offices, industrial markets and retail markets are all expected to decline. (National Association of Realtors, June 2015)
An influx in new apartment construction is forecast to cause an uptick in the multifamily vacancy rate. (National Association of Realtors, June 2015)
If you're frustrated with the corporate grind, tired of working for someone else or ready to put your entrepreneurial spirit to work, then starting your own business as a property inspector could be just what you're looking for.
Presented by Roland Bates, president of National Property Inspections, Inc., and Julie Erickson, director of franchise sales for NPI/GPI, this webinar will cover the following topics:
What is the role of property inspections in the real estate industry?
What services do property inspectors offer?
What skills or background are necessary to become a property inspector?
How do you become a property inspector?
Starting a franchise business versus starting an independent business
How to get started in the property inspection business
The NPI/GPI training program
How to become an NPI franchise owner
To register for the webinar, click here.
About National Property Inspections, Inc.
Founded in 1987, National Property Inspections, Inc., is one of the oldest and most respected names in the home and commercial inspection business. We operate as National Property Inspections in the United States and as Global Property Inspections in Canada.
NPI provides services to a wide variety of clients, including home buyers and sellers; commercial property investors, owners and tenants; real estate agents and attorneys; employee relocation companies; banks; and field service companies. No matter what type of inspection a client is looking for, NPI offers the services our clients need through our highly trained and experienced home inspectors and commercial building inspectors.
NPI also offers franchise opportunities throughout the United States and Canada to become a home and commercial building inspector. NPI is the only property inspection franchisor to train its franchise owners in both home inspection and commercial building inspection. Military veterans receive a 15 percent discount on the franchise fee.
Presenters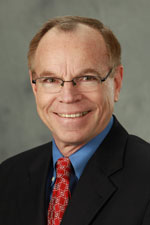 Roland Bates, President, National Property Inspections, Inc.
Before he founded NPI and GPI in 1987, Roland owned a general contracting company, where he worked for eight years as a general contractor. Prior to that, he spent five years as a property claims supervisor and regional claims manager.
Roland works hands-on with new franchise owners and helps train them on how to operate and grow their businesses. His high energy, willingness to work hard and optimistic outlook are the cornerstones of the success for NPI/GPI. His easy manner and family attitude inspire a friendly and close atmosphere at the company.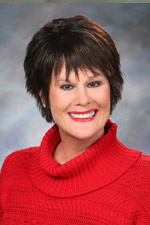 Julie Erickson, Director of Franchise Sales, National Property Inspections, Inc.
Since 1992, Julie has been the first point of contact for prospective franchise owners. She works with them throughout the prequalification process and is always available to answer their questions. Julie's warmth and genuine compassion reflect the culture of NPI/GPI, and our franchise owners always comment that Julie and her representation of NPI/GPI made them know that we were the franchise they wanted to become a part of.